Nikoly Tesly 8
The building offers a wide range of flat layouts from one-room flats and popular two-room, one-kitchenette flats to large and airy four-room, one-kitchenette flats in extra standard design. The building has a beautiful green courtyard with the possibility of relaxation or active rest. The outside is at Engel's 'green belt' linking Ořechovka and Stromovka. This project received several awards in 2014.
The author of the house in which the new residential housing was built is the important architect Vladimír Weiss. It is a modernist building, which was designed and realized together with the neighboring house with the descriptive number 1093. Both buildings form a medium motif in the front of the blocks of residential houses, which are based on the urban plan from 1922–1924 by Antonín Engel.
The project has been awarded several prizes.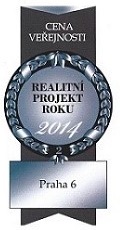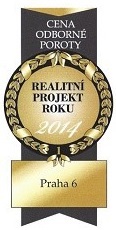 Awards for the year 2014.