Londynská 18
The building was completely renovated with great emphasis placed on preserving the original Art Nouveau beauty. Its originality is emphasised by many decorative lines, curves and ornaments which we wanted to accentuate. Particular attention was paid to the common areas where the emphasis was put on cosiness and comfort. Adjustment to this level isn't usual for residential buildings.
The luxurious reconstruction of common areas and apartments adhered to historical elements in order to preserve as much as possible the original beauty of the house.
Londýnská Street itself, named after the capital of Great Britain since 1926 in honor of the peace settlement after the 1st world war is a spacious, landscaped, greenery and picturesque front gardens filled with street.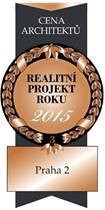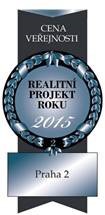 Awards for the year 2015.